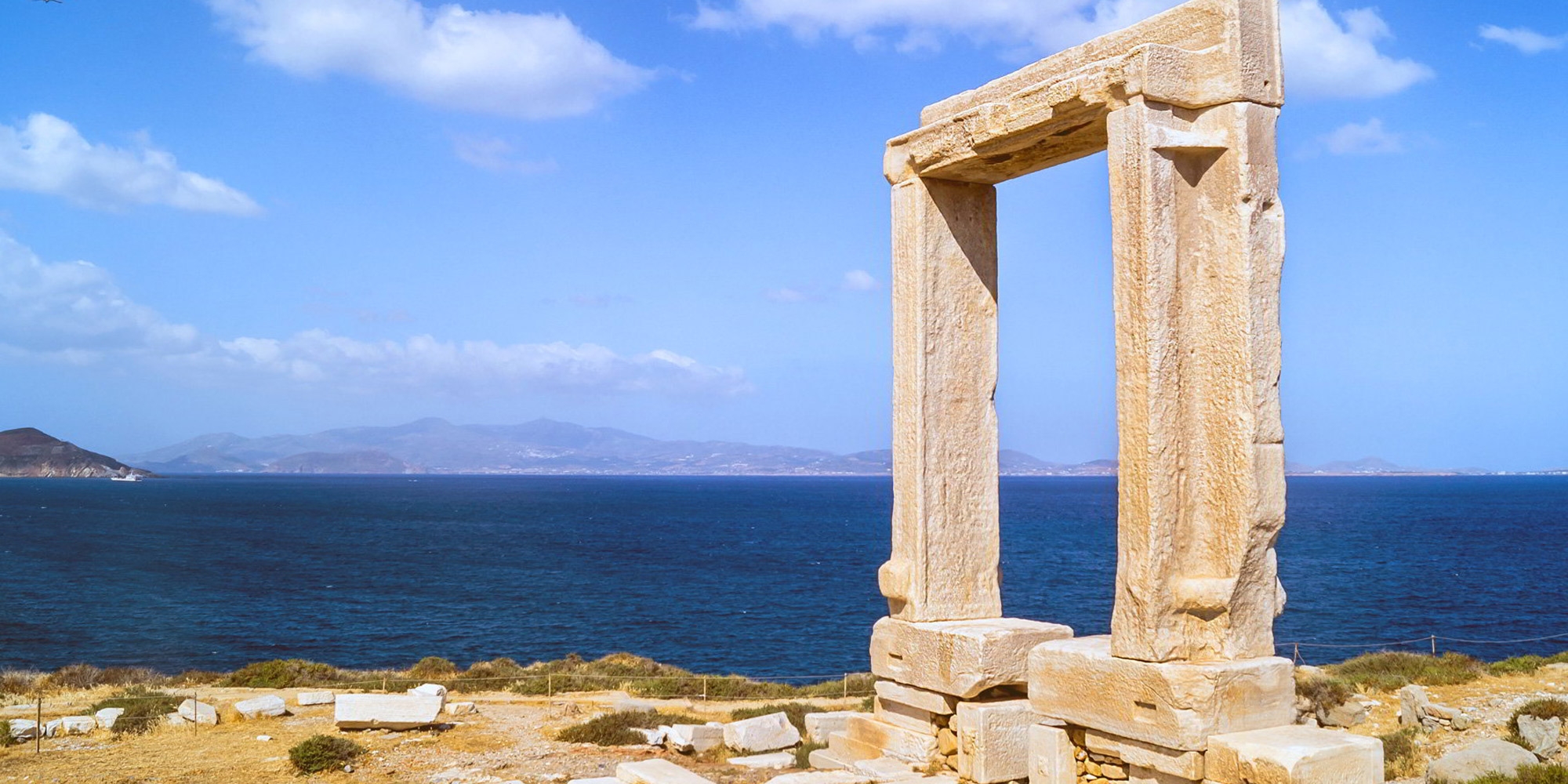 NAXOS ISLAND
Everything is big - imposing, compared with the other islands of the Cyclades. The landscape of the island has many alternations.
The coastline is almost straight, is not forming large natural seaports, which affected the occupations of the inhabitants of ancient times.
On the island, from one end to the other, one can see beautiful and clean coast complimented by small solitary gulfs.
In history, myths and reality constantly knitted in mystery and exacerbation of the imagination. Dionysus, Semele, Theseus, Ariadne, nymphs, Nereids, tyrants, conquerors, pirates, lords, peasants are heroes, whose traces are scattered throughout space and time on this rock, which rises imposing, amongst many others, in the middle the Aegean Sea.
Mythology holds a prominent place in the fabric of the history and culture of Naxos. Woven into memory, with indelible colours, the figures of Dionysus, Zeus, Apollo, Ariadne, Demeter, attract endlessly the eye of our imagination and our interest.
Five and one reasons to visit Naxos
01Because it has crystal clear, large and relatively quiet beaches with beautiful sand.
02Because "Portara" welcomes us as soon we approach the harbour.
03Because the ambience and the life in the picturesque villages and the hinterland take us back in time.
04Because this place has a continuous history that goes back not centuries, but millennia.
05Because it offers excellent facilities, comforts and conveniences to visitors.
06Because in the large number of seaside taverns, but also in those of the interior of the island,
you can taste the exquisite dishes of the local cuisine made using only the ingredients
produced by this blessed place.